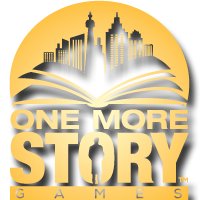 Hundreds of Mysteries
Explore mysteries in your backyard, or far-away exotic cities. Figure out whodunnit, how they did it and why. We offer new weekly content, the ability to create your own sleuth detective, and you get to play at your own pace.
Clues Among Clues
Pick your detective wisely. The clues reveal themselves differently whether you play as a nosy busybody, observant investigator, or tough-guy private eye. Visit crime scenes, interview suspects, discover secrets and solve the mystery.
Play Online With Friends
Where would Sherlock be without Watson? Team up with who you want from around the world, share clues, and catch criminals together. You'll never be asked to nag your friends for a virtual cow… oops, we meant clue.
Create Your Own Mysteries
Bring your characters to life. With our easy-to-use authoring tool, create rich and compelling mysteries, collaborate with other authors, get feedback, and get published to a worldwide audience! Did we mention you get paid?