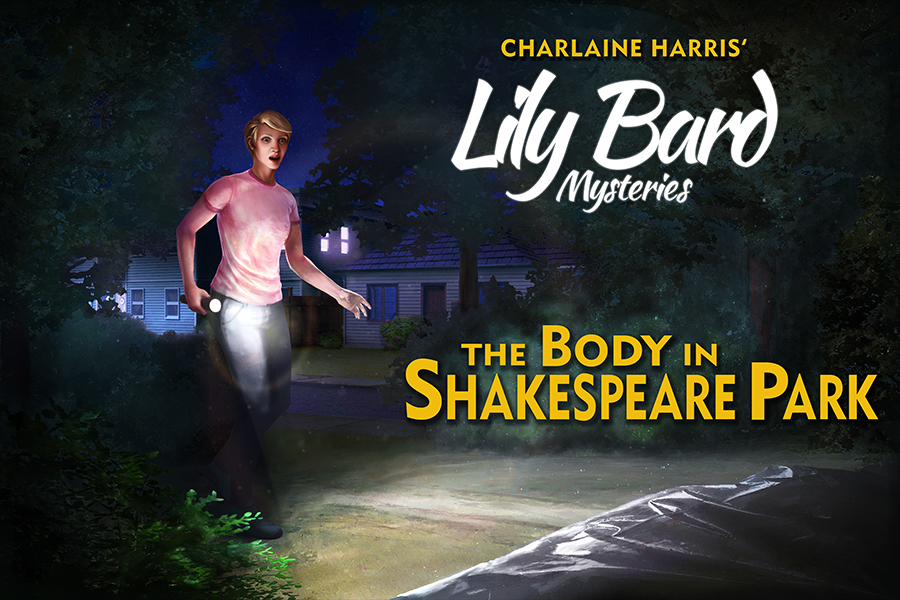 Lily Bard Mysteries: The Body in Shakespeare Park
Author
One More Story Games
Lily Bard spent the last four years trying to hide and heal from the secrets of her past. Shakespeare, Arkansas was a quiet place until a body is discovered steps from Lily's door and threatens to unravel old wounds and dredge up sinister memories. This game contains mature content and is intended for audiences over the age of 16. 
Original Story by Charlaine Harris.
Featuring
* Julia Gibson, the voice of Lily Bard from the Audible books of the Lily Bard/Shakespeare series
* Lani Minella, the voice of Nancy Drew from Her, Interactive's Nancy Drew interactive games.
Download the StoryWorlds executable (20 MB) – https://onemorestorygames.com/StoryWorlds.exe
Play in your Browser (requires Flash) – https://onemorestorygames.com/Story_World/
Game Adaptation –  Jean Leggett
Programming – Blair Leggett
Art – Anthony Caruana, Harrison Smith
Original Score – Hazel Turnbull
Sign up at www.lilybard.com for updates on the game, early tester access & information about contests and more! #LilyBard