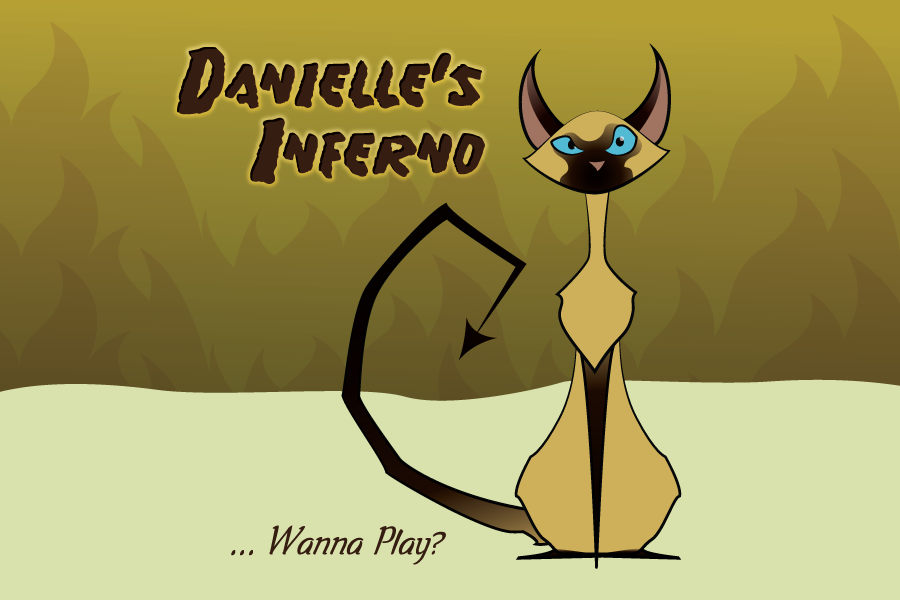 Danielle's Inferno
Author
Olivia Rivard (pen name for Michelle Rene)
Release Date
December 22, 2016
An ordinary woman is thrust onto a tour of the nine circles of Hell. Her tour guide through this out-of-body journey is sarcastic Siamese cat Pudding. Pudding manages to turn Hell into a hilarious ride while having all of the aloofness of a typical cat. Life (and Death) will never be the same.
Story and original art by Olivia Rivard (pen name for Michelle Rene)
Game adaptation by William Hiles & Blair Leggett.
90-120 minutes of gameplay.
Free demo available.
$6.66 CAD (~$5.00 USD)

Check out the Live Stream from #IndieXmas2016
#DaniellesInferno