Storytelling in Games – Video Game Design Camps in Barrie, Ontario
Home » Storytelling in Games – Video Game Design Camps in Barrie, Ontario
Storytelling in video games – learn to write story games & Code IN bARRIE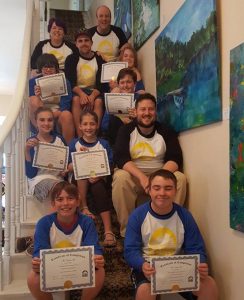 One More Story Games offered week-long video game creation camps in 2015 and 2016. There are currently no scheduled camps for 2017 but please visit our contact page to join our email list for fall courses and 2018 summer camp announcements.
_ _ _
My daughter Isabel (8) left One More Story Games' camp full of confidence and fired up to learn more. She had an amazing time and now she wants to be a programmer when she grows up. I couldn't be happier that she got to have this experience, learning to make games and collaborating with other kids. Not only to Jean and Blair do what they do very well, they also know how to engage kids and make them feel welcome and accepted. It was a really positive environment for her to learn in! ~ Marina H
~ ~ ~
This one week intensive program is
for mature, motivated students aged 12-16
who enjoy reading and want to create an interactive story game
who enjoy video games and want to learn the basics of storytelling and coding
Instruction is in English and ASL
Maximum 12 students per class, with 2-4 instructors.
This camp is not recommended for students who require one-on-one instructional attention and/or have behavioural issues.
Hours of camp are 10:30am to 4pm, Monday through Friday.
Location: To be determined, Barrie.
Students will receive a t-shirt and a certificate of completion, along with access to our software StoryStylus for a full year.
Note for Parents
Parents, before you register your child, we encourage your child to play one of our games to see the kinds of games we will be making. These ARE NOT Minecraft or shoot 'em up games, which can be disappointing to some!
Please call our office at 705-828-5326 to speak to Jean if you have any questions or concerns.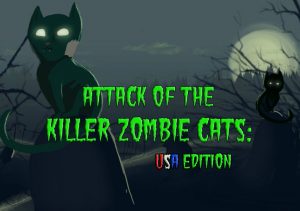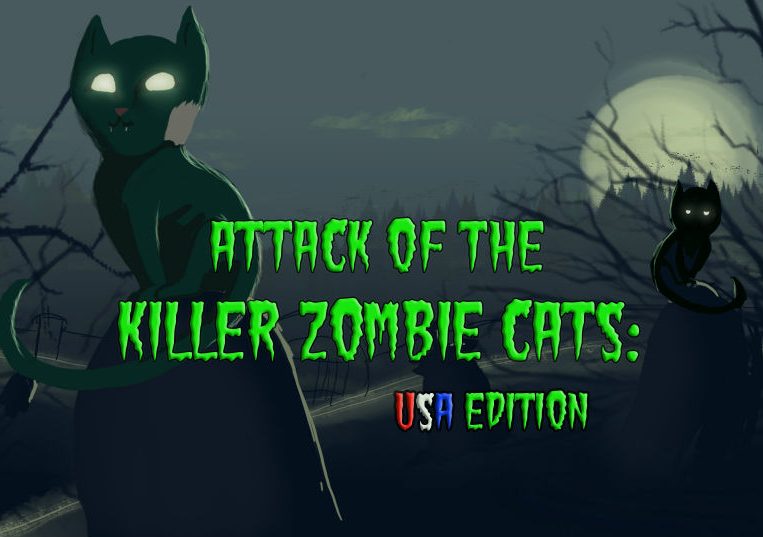 Here's a published game from one of our Summer 2016 students: Attack of the Killer Zombie Cats: USA Edition. It was written and coded by 11YO Keira Palmer. Keira also did some of the art for the game.
It is approximately 10 minutes long and is available to play via browser and mobile devices.
Here's what we'll cover:
Storytelling basics – what are the nouns of your story – people, place, things, conversations
What kind of games do you want to make? Are they simple or do they have lots of possible endings? Linear versus branching stories (like Choose Your Own Adventures!)
Researching media files – get photos and sound effects online
Learn basic programming skills using LUA scripting
Putting all the pieces of the story together to test and share the story game on the web, Facebook and tablet
Subsidies may be available for families whose children would not be able to attend camp otherwise. Preference will go to low-income families, First Nations, visible minorities, students that identify as female, as well as deaf/hard of hearing students. Please contact Jean.
For Interac email, cash or cheque payments or to enquire about a subsidy, please contact Jean at info@onemorestorygames.com. 
Winter Break – Monday January 2 to Friday January 6, 2017
$315 plus HST ($355.95) via PayPal, or $300 plus HST ($339.00) via cheque, cash or Interac email
March Break – Monday March 13 to Friday March 17, 2017
$315 plus HST ($355.95) via PayPal, or $300 plus HST ($339.00) via cheque, cash or Interac email
Download Camp Registration Form
Our 2016 summer camps have been sponsored by these fantastic organizations. We appreciate their support!