Install StoryStylus
Home / Install StoryStylus
Installing StoryStylus
1. If you are installing StoryStylus for the first time then you don't need to uninstall it. Goto Step 6.
2. To uninstall StoryStylus goto your Window Control Panel.
a. If you need help finding your control panel then read these help pages for the different versions:
3. Open up the Programs and Features Panel and enter "Story" in the search programs and features textbox.
4. Click on the StoryStylus entry and then click Uninstall button in the list toolbar.
5. Delete any StoryStylus icons on your Desktop.
6. Reinstall StoryStylus by going to our installation link on our website.
a. StoryStylus will no longer run on Chrome as of version 45 (Launched Sept 1st 2015).
b. You need to go to the StoryStylus install website either through Firefox, or Internet Explorer. (sorry folks)
7. Click on the "Click to install on desktop" link to the left of the Login Button.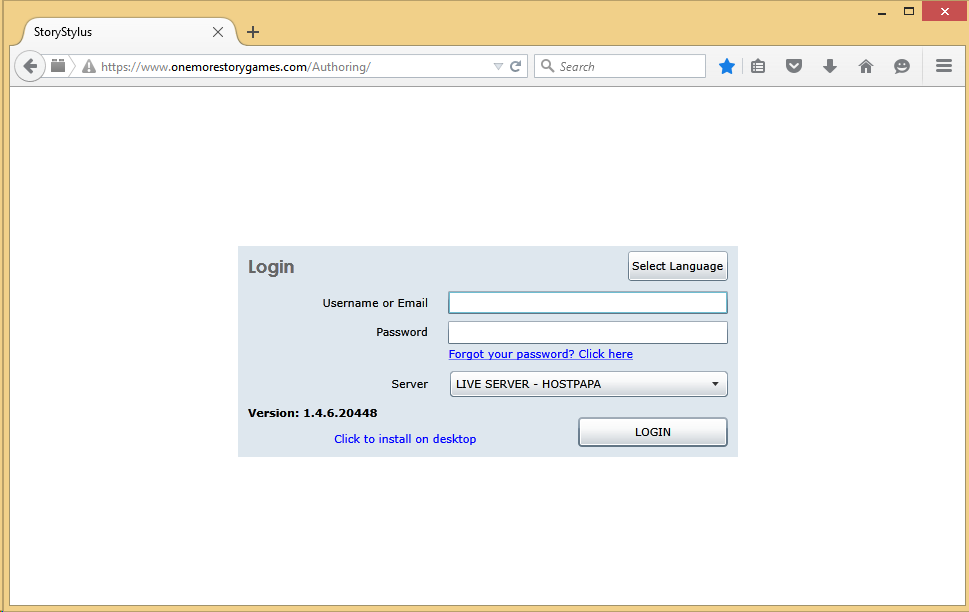 8. Click on the Install button on the dialog box that pops up.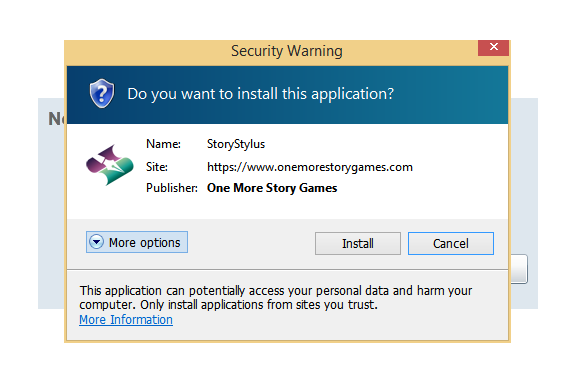 9. Close your browser, and you can now run StoryStylus from the icon on your Desktop.